Dental Cleanings and Exams for Kids Spokane Valley WA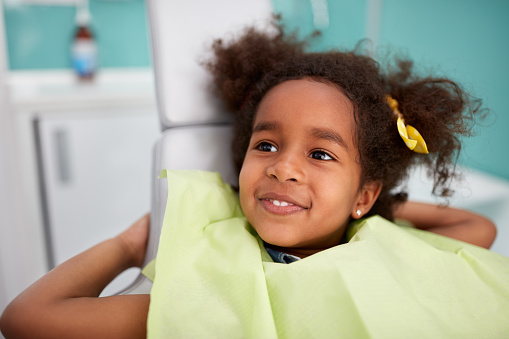 If you are ready to get your child established with a skilled team of pediatric dentists in Spokane Valley then it is time to come see us at Grins and Giggles Family Dentistry. All pediatric dentists complete a multifaceted examination to become licensed. This includes written, oral, and practical testing. You can rest assured that your child is in good hands when visiting our pediatric dentistry office for a cleaning or procedure.


When Should I First Bring My Child to the Dentist?

If your child's first baby tooth just appeared, it is time to come see our children's dentist. The first tooth usually comes through anywhere between six months of age to one year. Even though they are only temporary, baby teeth are actually just as important as adult teeth. Baby teeth help your child learn to speak and even eat properly, and when these teeth are lost early it can cause developmental delays. Baby teeth also reserve space in the mouth for adult teeth. Without them, permanent teeth will move around in the gums and emerge incorrectly.


Lap Visits for Toddlers

We believe that the earlier you can bring your child in for their first visit, the better it is for the long-term health and success of their smile. One of the best ways to see the dentist while your child is still young is a lap visit at Grins and Giggles Family Dentistry.

A lap visit is more or less the same as a standard dental exam, only your child will be sitting in your lap rather than alone in a dental chair. We have found that by staying close to you, it can help reassure children and provide them with a calming, comforting presence.

You are the most important person in your child's life, so having you there during an exam or pediatric dental cleaning provides a sense of safety that cannot be found anywhere else. You being there also gives you the opportunity to understand what it is we are doing, and how and why it helps. As we examine your child, we can offer advice and answer questions, and demonstrate the best techniques for brushing and maintaining oral hygiene. While a lap visit might not seem necessary if your child only has one or two teeth, or even no teeth at all, bacteria can be found in any mouth, and cavities can easily spread from tiny baby teeth to nearby adult teeth.


Dental Cleanings and Exams

As your child gets older, they will be able to sit in the dental chair by themselves. The dentist will then perform a thorough oral examination to assess the overall health of the child's mouth. This includes examining the teeth, gums, tongue, and other oral tissues. The dentist checks for signs of cavities, gum disease, developmental issues, and any abnormalities. An x-ray may be taken.

A dental hygienist or our dentist will then perform a professional dental cleaning. This involves the removal of plaque and tartar from the teeth using specialized tools. The cleaning helps prevent cavities and gum disease.


How Can You Prepare Your Child for a Lifetime of Great Smiles?

Being proactive about the health of your child's teeth is easier than you think — just do the same things that you yourself are already doing. This means helping them brush their teeth every single day, two times each day. Avoid anything with high levels of sugar or constant snacking throughout the day. And of course, make sure to bring your child every six months to see us here in Spokane Valley at Grins and Giggles Family Dentistry so that we can monitor their development. To get started, contact us at (509) 928-4746 today!

Our office is proud to offer other pediatric dental services including dental crowns, dental fillings, and tooth extractions for kids.