Fillings for Kids

Spokane Valley, WA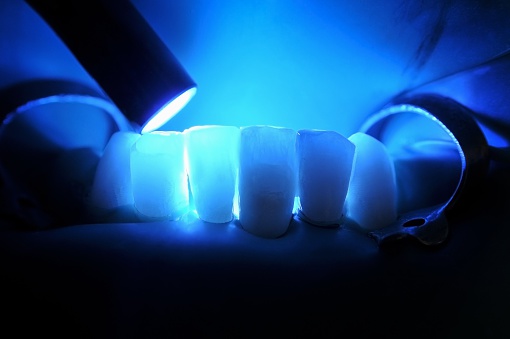 One of the most ubiquitous dental procedures, dental fillings are used to repair teeth damaged from cavities and infection. Fillings are common because, as our doctors at Grins and Giggles Family Dentistry tell our patients, cavities are common. Due to irregular dental care routines, infection and plaque are allowed to fester, resulting in the appearance of little holes or cavities. If nothing is done to rectify the condition, the more bacterial infection grows in the cavity, further enlarging it and eroding the enamel. Cavities make the teeth sensitive, painful and when left unchecked, the result could be loss of teeth.


Different Kinds of Fillings

In a dental filling procedure, the cavity is cleaned, disinfected and filled with a material that would maintain the structural stability and the health of the tooth. Fillings come in many varieties, including, gold, silver, porcelain and composite fillings. They are prescribed after an analysis of the severity of the condition and the complexity of the treatment. In some cases, individuals allergic to any of these materials are advised to go for alternatives.

Gold fillings tend to have extraordinary shelf lives and can last up to two decades. They are sturdy and can withstand chewing even the strongest of food particles. They also tend to be expensive when compared to others. Historically, gold fillings were considered to be a sign of affluence, considering its cost. Silver is a close second in terms of strength. It's also relatively inexpensive when compared to gold. However, it has a serious drawback. Silver fillings tend to stand out and are not preferred by many patients for the same reason.

Fillings made of porcelain are made to specific measurements to be fixed to the affected tooth. A significant advantage of porcelain fillings is that they mimic the natural color of the surrounding teeth and are hard to differentiate. They also don't get stained easily. In terms of the total cost, they are not that different from gold fillings. That's the reason composite fillings are becoming popular. These are made from a mixture of materials, and like porcelain, they look similar to natural teeth. These are not ideal for large cavities and are not known to be durable like gold and silver fillings.


What Type of a Filling Should I Choose?

If our dentists notice that you have a cavity, the immediate question is its size and depth. If it's a cavity that's still small, fillings are usually suggested. The kind of filling depends on the complexity and amount that the patient wants to spend on their filling. If it's on any of the front teeth, our patients usually prefer not to go for gold or silver, as they will visibly attract attention. A dental filling's life depends on the material used and the level of oral healthcare that the patient can devote to it.


How Do I Know I Need Fillings?

If you notice sensitivity or pain in a particular tooth, you should call us at (509) 928-4746 and book an appointment. Our dentists at Grins and Giggles Family Dentistry will have a detailed examination, including an x-ray, to diagnose the condition of cavities and recommend the ideal fillings.