What is Sleep Apnea?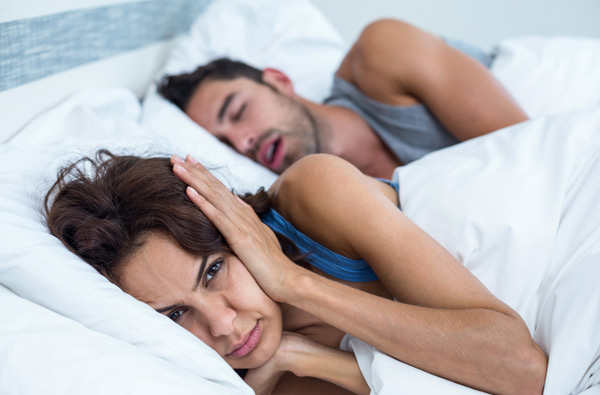 Among all the dental and ENT problems, sleep apnea is one of the most serious ones. Simply put, sleep apnea is what happens when a person stops breathing in their sleep. It deprives the supply of oxygen to the brain and therefore, needs to be addressed immediately. These brief pauses are involuntary, can happen several times in a single night and the individual may not be aware of it. At Grins and Giggles Family Dentistry, we have observed that most patients are brought in by their spouses or family members who are alarmed by their snoring and erratic sleep.


Types of Sleep Apnea

Obstructive Sleep Apnea or OSA and Central Sleep Apnea are the two main types of sleep apnea. The former is the most common kind of sleep apnea. OSA happens as a result of the tissue in the throat relaxing or 'collapsing.' This leads to an obstruction in the airflow and the subsequent stoppage of oxygen supply to the brain. This results in periodic breaks in the natural pattern of sleep. Some visible effects are jerks and jolts that are unnoticed by the patient. In some cases, there are gasps and chokes which disrupt the rhythm of the patient's sleep.

Central Sleep Apnea is caused by lack of brain signals to muscles that are involved in breathing. This is not as common as OSA. A crucial difference between the two types is that there is little snoring observed in Central Sleep Apnea. There is a third, rarer form, called Complex Sleep Apnea, which combines the causes and effects of the other two forms.


Signs of Sleep Apnea

Individuals seldom realize on their own that they suffer from sleep apnea. The clearest sign of sleep apnea is loud snoring that happens routinely. Those who suffer from the condition also experience chokes and gasps in their sleep. The lack of oxygen may also force some people to wake up. Due to interruptions in their sleep and the lack of air supply to their brains, patients will usually feel fatigued and sleepy throughout the day.

Patients also wake up with dryness in their mouths as a result of sleep apnea. This could be followed by headaches and a general sense of unexplainable lethargy. People who have the condition also tend to be irritable, moody and unable to focus. In all likelihood, they may not realize the gravity of the situation.


Should I Get Checked for Sleep Apnea?

It's extremely difficult for a person to figure out what kind of apnea they suffer from. Invariably, it's a family member who will notice the progression of the condition over time and be worried about it. This is also exacerbated by the patient's refusal to believe that they have a problem. If someone in your family has sleep apnea, you can record their sleep and convince them to get a check-up. You can always call us at (509) 928-4746 to book an appointment with one of our specialists at Grins and Giggles Family Dentistry. It's better to get it analyzed early as it has the potential to migrate to serious health conditions.