Pediatric Dentist in Spokane Valley, WA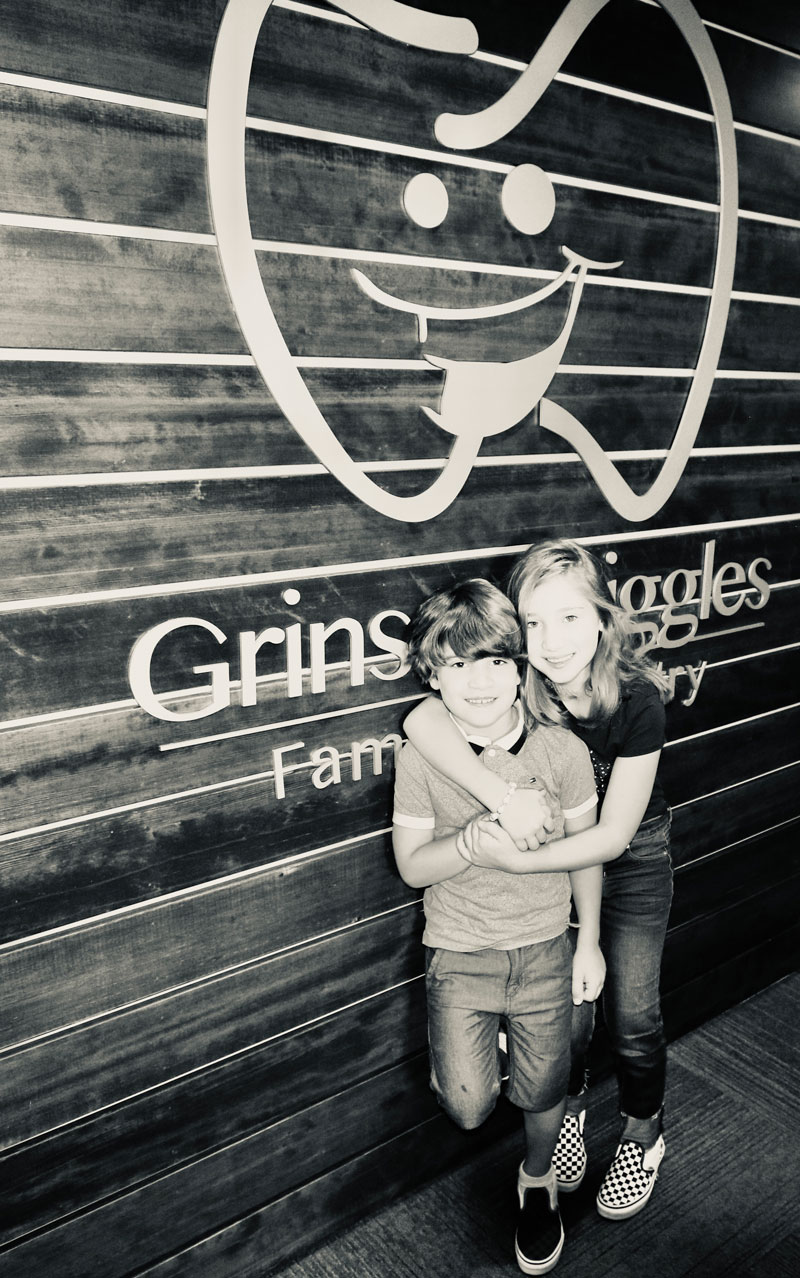 Dental care for children isn't something that adults should occasionally be interested in. It should be a regular routine from the time they are babies to when they become teenagers. Full of energy and curiosity, children explore everything in their vicinity, including all kinds of snacks and drinks. This is especially true if those are sugary as children find it hard to abstain from anything that's sweet. In the absence of proper oral care, the pediatric dentists at Grins and Giggles Family Dentistry remind us, this eventually leads to dental problems that can be quite painful for the kids to manage.


Children's Dental Problems

If there's one concern that's common to most parents who visit us, it's cavities in their children's teeth. Cavities are minute holes in the teeth that are the result of bacterial infection. Sugar, a favorite of kids, doesn't serve their mouth well, and can aid the formation of bacteria. Slowly, the accumulation of acid weakens the structure of the tooth and cavities are formed. This can be painful for the kids and parents should schedule a visit with us as soon as the child complains of sensitivity or toothache.

If gum disease runs in your family, your child could also be at risk. It can weaken the tissue around the teeth, making the surrounding area sensitive and the tooth unstable. You should check for swelling or red spots in your child's mouth if they complain of pain. In some instances, crowded teeth can also create problems and it's best that you meet our dentists to get an informed opinion.


Dental Care for Children

Prevention is better than cure and it's especially better than nights when toothache keeps your kid and your family awake. Dental hygiene can begin even before their teeth have erupted. Gently wipe their gums with a soft, wet cloth and remove any food debris that might be there. When they start brushing, choose a brush that's soft and a toothpaste that has fluoride in it. Since kids are likely to digest some of the paste, take special care to put only a minimal amount on their brush. Also, encourage them to rinse their mouth after every meal. A significant part of dental care for children includes what they shouldn't do. Do not feed them too many sugary snacks or drinks. Plus, you could lead by example by staying away from sodas.


Make it Interesting

If adults are not diligent about dental care, one can only imagine how interested kids would be. To make it less challenging, you could make the entire routine interesting for them. Choose colorful toothbrushes and brush with your kids. Encourage them to rinse as you rinse. Check your teeth and ask them to check theirs.


When to Bring Your Kids for Dental Check-Ups

You should routinely bring your children for dental check-ups so that any problem can be spotted in its infancy. Schedule a visit by calling (509) 928-4746 and the pediatric dentists at Grins and Giggles Family Dentistry will be happy to not only check your kid's teeth but also recommend a detailed hygiene plan.


Dentistry for Kids